The Hotel Show Dubai, INDEX, The Leisure Show, Workspace, Surface Design Middle East, FIM, INDEX Home and FM Expo Underway at Dubai World Trade Centre
H.H. Sheikh Ahmed bin Saeed Al Maktoum President, Dubai Civil Aviation Authority, Chairman & Chief Executive Emirates Airline & Group, and Chairman Dubai Airports inaugurated the first edition of Middle East Design and Hospitality Week (MEDHW) 2019 comprising eight prestigious design and hospitality events, taking place from 17th – 19th September 2019 at Dubai World Trade Centre.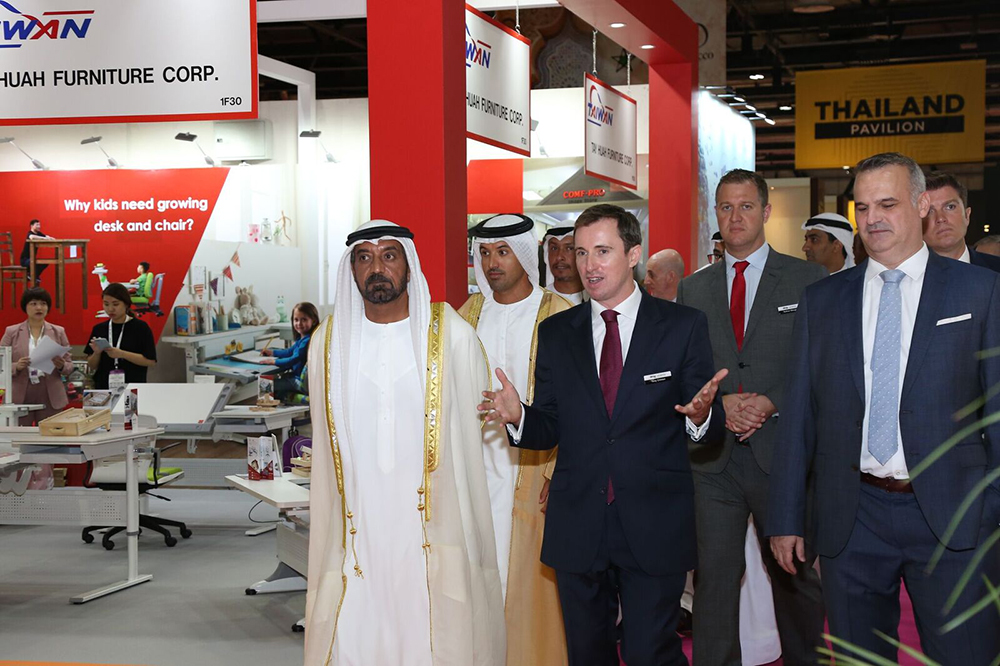 The Hotel Show Dubai, INDEX, The Leisure Show, Workspace, Surface Design Middle East, INDEX Home and FM Expo presents over 1,200 exhibitors from 80 countries at MEDHW dedicated to the GCC's design and hospitality industry. During the event, more than 100 leading experts from the region's design and hospitality industries will be speaking at the Hospitality Leadership Forum, Hospitality Tech Efficiency Forum and The HTNG Tech Strategy Day, all taking place at The Hotel Show, and INDEX Design Talks at INDEX.
The theme for MEDHW is 'The Shape of Things to Come' which explores how companies in the hospitality, interiors and leisure sectors will be using asymmetry, typography, geometric shapes and 3D patterns in the planning, sourcing and inspiration stages to create unique and stimulating environments leading up to landmark events in the region.
Tony Crinion, Portfolio Director, dmg events said, "Design is much more than an aesthetic element today. The GCC is at the threshold of embracing design for purpose and functionality more than ever before. Clients and interior design experts are coming together to create specific experiences trough holistic design approach at locations like hotels, restaurants, airports, retail spaces, offices, educational institutions, healthcare facilities, etc. I am delighted that MEDHW is a nexus for discussions and innovation that is leading the interior design industry in the GCC".
According to analysts STR, the UAE continued to dominate the Middle East's hotel construction pipeline in July. The UAE led with 54,438 rooms, which represented 31.8 percent of the market's existing supply, followed by Saudi Arabia with 41,207 rooms. Lodging Econometrics forecasts that the Middle East will have 38,270 new hotel rooms in 2021.
Nathan Waugh, Portfolio Director, dmg events said, "In the Middle East, Dubai alone has a robust pipeline of new hotels and the existing ones are undergoing refurbishment as the Emirate gets ready to host 25 million visitors in six months starting October 2020. Hotel executives in the GCC, like their counterparts worldwide, realise that it is not enough to just sell access to rooms and beds but rather to offer a complete experience which caters to a variety of expectations. Over these three days, all hospitality industry professionals will have unique networking opportunities, get to share expertise and solutions, experience a variety of live events, explore current and future industry trends and source cutting edge new products".